BMW motorcycles is being sued. A Customer found that his motorcycle gave him a persistent, lasting erection. He sat on a motorcycle for four hours which gave him persistent, lasting erection (Priapism*). He claims that he is unable to engage in sexual activity to this day.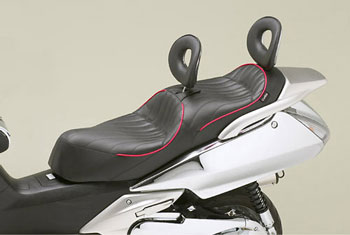 Corbin Pacific Seat caused Priapism
* Priapism is a potentially painful medical condition, in which the erect penis or clitoris does not return to its flaccid state, despite the absence of both physical and psychological stimulation, within four hours.